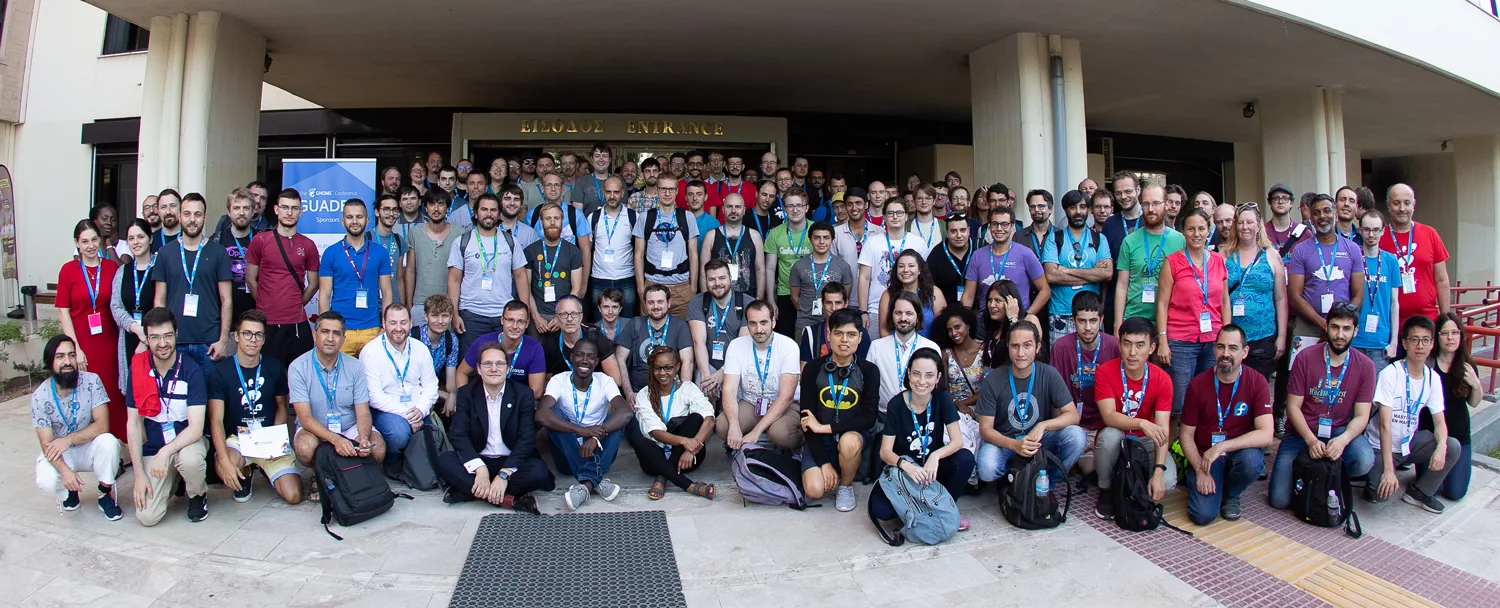 The GNOME Foundation
The GNOME Foundation is a non-profit organization that believes in a world where everyone is empowered by technology they can trust. We do this by building a diverse and sustainable free software personal computing ecosystem.
---
How it Works
While the many GNOME contributors develop code, smash bugs, write documentation, and help users, the Foundation acts as a guiding hand in the process and provides resources and infrastructure. It steers releases, determines what software is officially part of the Project, and acts as the official face of the GNOME Project to the outside world, though it delegates most of its authority to specialized teams.
But that face, like the face of GNOME itself, is made by you. The GNOME Foundation membership is open to all GNOME contributors (including GNOME Circle), and every member of the Board of Directors is a contributing member of the GNOME community. Becoming a member of the Foundation strengthens your voice in the Project and gives you an opportunity to vote on goals that will steer the GNOME Project into the future.
Support GNOME
GNOME is built by people. People who are passionate about what they're doing and care about everyone using, studying, and modifying the technology they are making. The GNOME community is a collection of amazing, inspiring people who come together to do amazing things, to push the project forward, raise awareness, teach, learn, share, organize events, and create the place we call our home within free software. Our community includes millions of people using GNOME as a desktop environment, bringing ideas into the world with GTK, and packaging their apps to Flathub.
---
Our Supporters