We're happy to announce that GUADEC 2022 will take place in Guadalajara, Mexico between 20th and 25th of July.
This year GUADEC will be held as a hybrid event and attendees will be able to join virtually or in person at our venue in Guadalajara.
The call for proposals and registration will be open soon. Please check guadec.org for more updates in the upcoming weeks.
About Guadalajara
Guadalajara is the capital and largest city of the Mexican state of Jalisco. Located in the central region in the Western-Pacific area of Mexico, Guadalajara is the 10th largest city in Latin America and the second-most populous metropolitan area in Mexico. The city is named after the Spanish city of Guadalajara, meaning "river/valley of stones".
Guadalajara is the cultural center of Mexico, considered by most to be the home of mariachi music and host to a number of large-scale cultural events such as the Guadalajara International Film Festival and globally renowned cultural events which draw international crowds.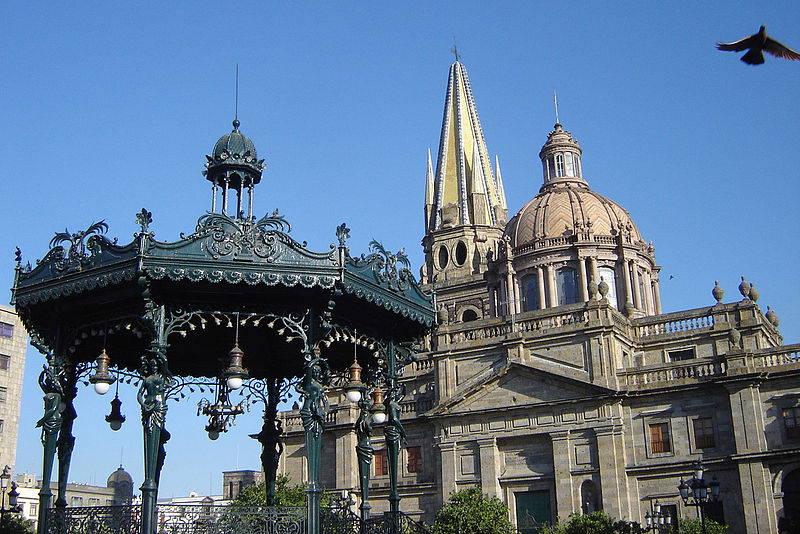 Banner: [[File:Guadalajara, Jalisco, Mexico (2021) – 166.jpg|Guadalajara, Jalisco, Mexico (2021) – 166]] Creative Commons Attribution 2.0 Generic
About GUADEC
GUADEC is the GNOME community's largest conference, bringing together hundreds of users, contributors, community members, and enthusiastic supporters together for a week of talks and workshops.
About GNOME
GNOME is a free and open-source software environment project supported by a non-profit foundation. Together, the community of contributors and the Foundation create a computing platform and software ecosystem, composed entirely of free software, that is designed to be elegant, efficient, and easy to use.